Posted on July 30, 2012
I'm going to be busy the next couple of weeks traveling to visit with friends and family.
This year has been huge for me, and you have been a big part of that success.
Thank you!
The 2012-2013 lineup is going to take things to another level 😀 More news to come soon!
May — 2013
I'll still be updating you regularly, but to get your full fix make sure to join the Fan Page →
0+>
Posted on July 23, 2012


JASC Living our Culture 2012
Filmed at the Greenhouse Loft, Chicago - 6.7.2012
Shot + Cut by Daniel Izui- www.danielizui.com
0+>
Posted on July 19, 2012
It's summer. It's hot out. Time for some veggies:
0+>
Posted on July 16, 2012
-
Samael
Accuser • Seducer • Destroyer
Angel of Death and Chief Ruler of the Fifth Heaven; one of the Seven Regents of the World
Tempter of Eve  •  Lover of Lilith  •  Sire of Cain
She is the unknowable; Angel of loss and ascension.
If God gave us Life, Samael gave us Purpose.
0+>
Posted on July 12, 2012
Amanda Palmer is changing the way that music gets made.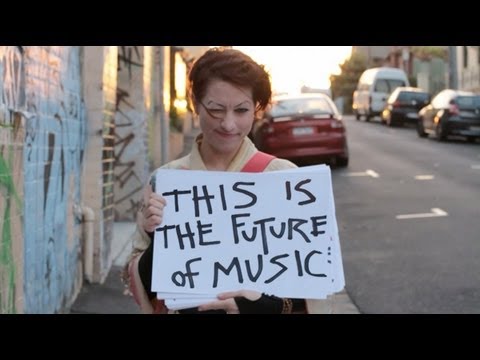 Hot off the imminent album, this video is NSFW in the best way possible:
Click to Download 2 FREE tracks!
0+>
Posted on July 9, 2012
I fell in love with the idea of western demonology when I first heard of it. The proto-religions of Mesopotamia reassured me that the seemingly clear-cut paths that the Jewish and Christian parts of my family follow also had their adolescent phase, not all of which could be erased.
The figure of Lilith in particular struck me as an odd fragment that remains all but forgotten. Research mode: She's a demon, a vile temptress– bride of Samael, the Angel of Death. She was Adam's unyielding first companion expelled from the Garden; god's first failure. Lilith wasn't willing to be part of the plan, belying fallibility in a perfect world. Beyond all, she was a reject…
Having been cleared off the drawing board, Lilith had her own path follow.
Unlike Adam and Eve, she was given the gift of choice.
The mystery surrounding her existence is the kind of legend that has survived every recorded civilization.
She is defiant in every way til the last.
0+>